In 2002 three medical professors from the Moffitt cancer centre used high-intensity ultrasound to clear prostate cancer. The same year every registered Dr. on earth validated HIUS clears all cancers.
As the inflated cell type, common to all cancers does molecular nuclear fusion. Cancers must be inflated to induce body cells to divide and multiply
1 H2O+P+US->He+O+E2+X-ray all viral and bacterial cells pop
External application of HIUS clears all cancers, viruses and infective bacteria. That is what the 2002 Medical Paper said. I heard from a contact in New York, who was HIV+.
I recommended an 8 W 1 MHz ultrasound massage device, as the cheapest medically licensed HIUS device. Costing 12 UK pounds.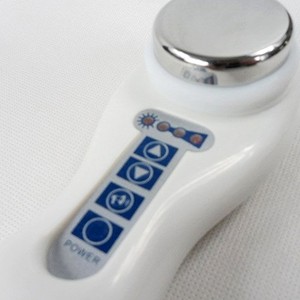 View details
In only 10-15 minutes daily, you`ll see and experience dynamic changes in your face: your skin will appear more youthful, smooth and healthy with this intense form of care. Ultrasound Beauty Massagers...
He got his own device from China. After five days he applied it for a ½ minute to each side of his chest. The next week his GP discharged him from all AIDs medicine.
We have stumbled across the cure to HIV/AIDs. AIDs centres in Somalia and South Africa, can purchase one my HIUS devices, and totally cure all AIDs patients in 1 minute.
We can eradicate HIV AIDs from this planet this week. As happened with E-bola, as I sent the idea to the Ebola outbreak in West Africa in February 2014.
Medics have tried to resuscitate this disease, but it is basically totally cured. Now AIDs is also on the one-way road to oblivion. I've published this work freely on the Internet 2012.
All patients who were medicated for AIDs since that date, get all their money back. And the health practice nurse applies there HIUS, and totally cures the disease.
The same idea also applies to cancer. Backdated to 2002, all medical money is repaid to the patient. Who is cured. The Dr. is struck off for life, to face a criminal trial for the medical murder of 10,000 patients.