You want ½ a minute of 8W 1MHz ultrasound to either side of the chest. Get the device from Amazon or E-bay, or a beauty shop.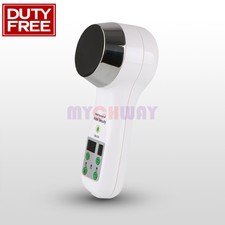 £23.99

+ £5.99 postage
Or use the 8W 3Mhz ultrasound device, all Dr.s have – since it was shown to clear all cancer 2002. You have cancer – your GP can clear it in 1 minute. No medication required.
Biochemical pills are defective medicine, no Dr could legally prescribe for 16 years. Your GP did? You get cured, then all your money back.
Ultrasound sets off Molecular Nuclear Fusion in the pressurised virus cell.
1 H2O+P+US->He+O+E2+X-ray