Not Nexion Control – that is a constant biochemical treatment, and is defective medicine. We want ½ a minute of High Intensity UltraSound to each side of your stomach.
This will make the troublesome viral structure poop – clearing the disease for ever. You want an 8W 1MHz ultrasound massage device.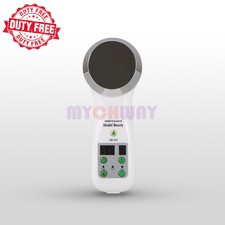 ½ a MINUTE OF HIUS TO EACH SIDE OF THE CHEST, THROAT AND NOSE WILL CLEAR ALL INFECTIONS – STOPPING CANCER, HEART DISEASE OR DIABETES.
In exactly the same way High Intensity UltraSound clears IBS.