I have used this idea to clear 30 colds and infections. I do not guarantee it will work (though it will). So do not charge, and use a medically licensed 8W 1MHz ultrasound massage unit.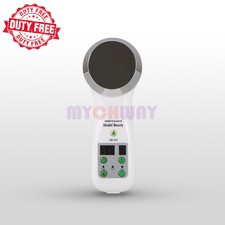 A medically licensed beauty device – that is harmless for home use. Apply for ½ a minute to each side of the chest, throat and nose. You will feel ill after 4 hours, better after 8.
Then you will be fully better in 3 hours – all the next applications.
No cancers, heart disease or diabetes. Keep the Church congregation well -that was all Jesus was about.
Ultrasound cures cancer...
Paperback:
£6.51
(excl. VAT)
Prints in 3-5 business days
High intensity ultrasound will clear all the diseases of age! Saving 22,000,000 lives a year on earth