I was at my usual Philosophy Cafe – Thursday 6pm Manchester Arts Gallery cafe. And we were talking about health matters!
'Cancer was due to bankrupt the NHS 2000' Peter started: 'Yes' I added. 'Until 3 medical professorts published the use of High Intensity UltraSound to cure cancer.' I continued.
'Well it can't work for all cancers' Peter protested. 'All 200 cancers do Molecular Nuclear Fusion and pop under ultrasound' I told him. (Peter not his real name)
1 H2O+P+US->He+O+E2+X-ray
'High Intensity UltraSound clears cancer cell while not harming body cells' I filled in. (Bystander cell damage to body cells produces a full immune action to clear the cancer from the body)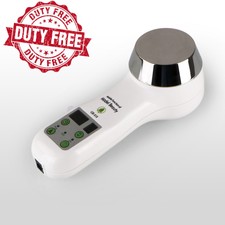 'Well we have diabetes' he continued. 'Cured. ½ a minute of e.g. 8W 1MHz ultrasound to the lower right of the chest clears the viral fragment causing diabetes' I reminded him. All Dr.s read and validated ny work with their 8W 3MHz device.
Peter was invoking all the false excuses used by Dr.s for the last 15 years. As false today as in 2002.
'All Dr.s have to know about, and validate the papers on cancers, heart disease (No mention), diabetes and mental health problems – or they cease to be Dr.s - dating back to 2002 for cancer.
'But dementia' he wailed. '½ a minute of High Intensity UltraSound to each side of the head clears MS, Alzheimer's, Parkinson's, Schizophrenia and depression. Published on the Internet'.
'Read and confirmed by all registered Dr.s' I reminded him. 'But I am retired' he protested. 57 and retired. As 2012 drug companies stopped drug commission – thanks British Council. Dr.s retired on mass -£150,000 not being enough for them.
Each biochemical death warrants a fine of 10 million, and 25 years in jail for all the medical team. Retirement has no effect on the law.
I gave him my card. 'I'll show the people in work' he told me. Obviously not retired. No researching, teaching or prescription of defective biochemical treatments legal for 15 years.
All graduating Dr.s, never registered Dr.s.