I had Scientific American in touch today – about liver repair. My post of this subject has sparked quite a lot of interest. We do not transplant a foreign organ – that requires somebody else to die – and is never an exact match.
We use the physiotherapist idea – of clearing out damage and scaring. This will actually repair liver scleroses – in the same way it corrects MS.
We apply 1 minute of 8W 1MHz ultrasound. I did it to an alcoholic friend of mine – and he stopped being yellow. He is still on the booze, so I keep fixing him: and telling hi, to give up booze.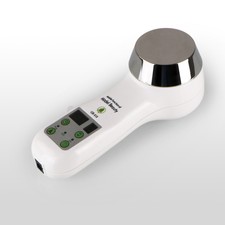 It will correct damaged kidneys – no need for transplants. So you kidneys go from 20% function, to 100%. It will fix all organs.
So pre-existing heart damage from a heart attack, fixed. The immune system clears away damaged cells, and the local stem cells make hew, working cells. It should fix damaged valves and holes in the heart.
It fixes head and spinal injuries. I had 30% brain damage in a car accident, and my old friends ask 'Why have you go so much better?'. I hadn't realised how damaged I was.
The improvement I have seen is to my eyes – I used to have a bad squint. The damage I fixed – undoing the ineffective surgery a lot harder.
All using the above High Intensity UltraSound device – medically licensed for home, unsupervised use. So the nurses in my head injury unit could have given me a 100% brain repair.
Obviously it will fix all limb damage. In the same way it fixes the pancreas – to clear diabetes.
So High Intensity UltraSound fixes cancer, heart disease, diabetes, arthritis, infection and trauma damage. What is it that Dr.s do? Using biochemistry is criminal medicine – which no registered Dr can use.