Chemotherapy with protons pointless
Proton therapy uses a stream of protons to target a cancer. It does Molecular Nuclear Fusion.
1 H2Op+p+->He+O+E2
The energy makes the cancer cells boil. This si interesting, it implies firing a beam of protons into liquid water does Molecular Nuclear Fusion. At room temperature and pressure.
But the body is fairly resistive to protons passing through. So it will get skin cancer, but maybe not the rest.
So that is why they are giving chemo! A better idea is to fire High-Intensity UltraSound externally into the cancer. 8W 1MHz ultrasound will generate 18" - right through the body.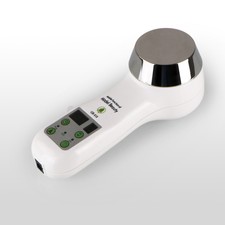 If you use the ultrasound massage device at home, it will clear all cancers.
For HIV and soft-body cancers, ½ a minute to each side of the chest. Other cancers, stop when you feel warming.
http://www.popsci.com/science/article/2012-03/petite-particle-accelerator-proton-gun-killing-tumors