A 8W 1MHz ultrasound massage device stimulates production of the human antibody to all cancers, HIV, Ebola – all viruses and bacterial infections.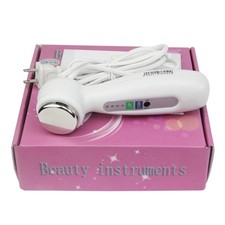 $16.89

or Best Offer

So 1 minute of High-Intensity UltraSound will cure all cancers: no biochemical research of prescription is legal. Any Dr using defective medicine, no longer a Dr – for life.
The AIDs idea removed AIDs from LA 2 years ago: medics have been frantic to find HIV patietns to use defective amino acid blockers on.
All Dr.s who have researched biochemistry and cancer for the last 15 years, no longer Dr.s. The Moffitt published the total cure to all cancers 15 years ago. Their 3 medical professors retired in disgust – as hey went back to defective biochemistry.
So we now have a world that can cure all AIDs: so much for the UN pandemic. And Ebola was cured, before the medical world had even got geared up for another incurable virus: as it was now cured.