2002 the Moffitt cancer centre published the 1 appointment cure all cancer using High-Intensity UltraSound. It works for all 200 cancers out there – as the pressurised cell experiences Molecular Nuclear Fusion
1 H2Op+US->He+O+E2+X-ray
In 2001 my PhD supervisor was getting interested in the formation of microbubbles, as you ultrasounded liquid water. Nuclear power got my PhD ended, as I have developed an interest in how fluid turbulence did nuclear fusion.
So all 200 cancers give off X-rays in ultrasound scans: there si no chemical source of X-rays – we are doing 1.
I use an 8W 1MHz ultrasound massage device as my medically licensed High-Intensity UltraSound source.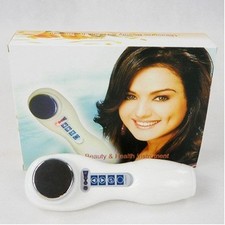 So all medical academics validated High-Intensity UltraSound clearing cancers. So were then prohibited from teaching or examining students on biochemistry. Or the student's Hippocratic oath was invalidated.
They could never work as registertered Dr.s. Any prescribing Dr was required to read the Moffitt paper and validate the new medicine.
Or they deleted themselves from the medical register. Their prescriptions were invalid. The AMA were under the legal imperative to tell GPs to abandon biochemistry, and use the 8W 3MHz ultrasound device in the nursing office, to clear all cancers.
So all Gps struck off – at their own hand. And locums never Dr.s for 15 years.