½ a billion medical patient murdered, and the killing goes on. Every Dr on Earth validated the Moffitt paper 2002 that High-Intensity UltraSound cured all cancers.
I have found a 8W 1MHz ultrasound massage device to be effective High-Intensity UltraSound in under 1 minute – stop when you feel warming.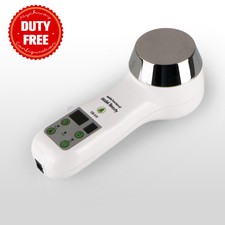 So cancer drugs all became defective medicine – killing horribly in 2 years. But Hippocratic oath swearing medics carried on prescribing. Their first cancer drug prescriptions since 2002 saw them removed from the medical register, and their prescriptions invalidated.
Their health insurance was void. So all GPs struck off. Those that continued in medical service – were doing medical malpractice.
But you own High-Intensity UltraSound device – cures all cancers. Also diabetes and heart disease, mental health problem, arthritis, IBS – see my other posts.
Members at the AMA/GMC were doubly registered Dr.s and lawyers. They had the legal imperative to tell Dr.s to abandon biochemistry. They did not. So the killing carries on. And they were struck off both registers, and their terms of employment invalidated. The must return all wages, and get out of health and medicine 15 years ago.