in 2002 the Moffitt cancer centre used High Intensity UltraSound to clear cancer. It works for all cancers – which must have an over inflated cell nature to divide and grow. HIOUS sets off Molecular Nuclear Fusion in the cancer cells.
1 H2O+US->He+O+E2+X-ray
This is the source of the X-rays from scans – there is no biochemical source. All Dr.s read and validated this new medicine – or they instantly ceased to be registered Dr.s 2002. So all medical professors also validated High Intensity UltraSound cured all cancers at 1 appointment.
8W 1MHz ultrasound clears all cancers in under 1 minute. The Dr.s 8W 3MHz devices works quicker – but he only used this on friends and family.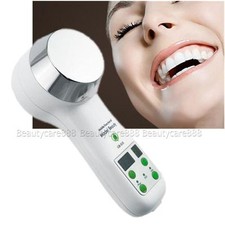 $34.22

or Best Offer
So Dr.s kept on prescribing defective biochemistry, surgery etc.. All now criminal medicine. So they all instantly ceased to be Dr.s. And lost their health cover – medical practice was then a crime.
No academic medic was either allowed to research defective biochemistry: so Harvard and Cambridge expelled from medicine 15 years ago.
So all cancers CURED 2002: or would have been, if Dr.s had not continued with knowingly defective, fatal medicine.
So they will return all cancer medical fees for 15 years, and hand themselves and all their notes in at the nearest Police station: plus 10 million for every patient killed.
Cancer Is Cured
eBook (ePub):
$3.89
(excl. GST)
We live in remarkable times. Xi years ago American medics cure to cancer. Using no drugs or surgery. Just a single application of high intensity ultrasound. This book explains how it works! It... More >
They are super ethical, so you cheque is in the post. Dr.s even read out the eulogy, for patients they had killed.