My work on diabetes shows High Intensity UltraSound will repair all organs. Even 20 sessions will induce repair of the brain and spine.
I use a medically licensed ultrasonic massage device. I use an ultrasonic massage device, bought from Amazon or Ebay.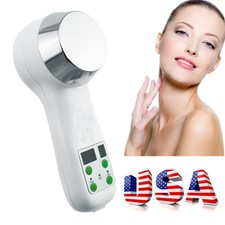 $37.66

or Best Offer
Diabetes had a 3 day delay in remitting, after you applied the HIUS to the bottom riht of the chest. So we apply the ultrasound to the defective organ for ½ a minute – I use 3 times.
The viral altered cells are cleared away, and after 3 days no biochemistry is required. All Dr.s validated this science, so are ethically prevented from repeat prescriptions. So medicine makes no money.
Dr.s must use best medicine – which is the 8W 3MHz ultrasonic device in the nursing office – no no repat prescriptions – or they strike themselves off. I first published this work 4 years ago.
All prescribing GPs, no longer medically registered or insured.