Using the best medicine – impossible to cure with defective medicine like biochemical treatments, radio and chemo therapy or surgery. And every Dr has promissed to be aware of, and use best medicine.
So in 2002 the paper by the Moffitt cancer centre was read and personally evaluated by every Dr – or the Dr HAD TO STRIKE THEMSELVES OFF. THEY INVALIDATED THEIR HEALTH INSURANCE, AND COULD NEVER AGAIN PRACTICE MEDICINE.
So all grauating medic since 2002 had their Hippocratic oath invalidated, and were never registered Dr.s. So every day's medicine was medical malpractice.
No medical school could research biochemical treatments – or they would be expelled from medicine for ever. So harvard and Cambridge have been illegal collages for 15 years. Snd students can claim back all tuition and other fees – plus punitive damages, for being expelled from medicine.
The cheapest medically licensed High Intensity UltraSound device is a 8W 1MHz ultrasound massage device. Under 1 minute of external application will clear all primaries.
Same time for the liver, ½ a minute to local lymph nodes and the sides of the head. I do it 3 times – the Moffitt used only 1.
Cancer Is Cured
eBook (ePub):
$3.89
(excl. GST)
We live in remarkable times. Xi years ago American medics cure to cancer. Using no drugs or surgery. Just a single application of high intensity ultrasound. This book explains how it works! It... More >
When medics hear a person has used HIUS, they are whisked away to a cancer hospital, when they are biochemed to death. This is first degree murder.
And all the Dr.s and professors at the Christie have not been medically licensed for 15 years: expect huge court cases. 10 million and 25 years in jail for each TOTALLY AVOIDABLE death.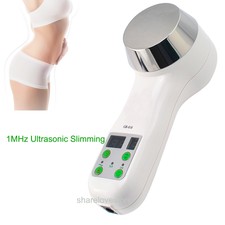 HIUS removes all cancer pain in under 1 minute. For it never to return. And 10 million for every patient death. All professors seem to have removed their photographs.