I 2002 the Moffitt cancer centre published a 100 person trial, on the 100% clearance of cancer using High Intensity UltraSound. Biochemical prescription became criminal.
The medics ceased to be registered, and their health insurance was invalidated. As the GMC and AMA had a legal duty to point out.
Biochemistry has been crinal, forbidden medicine for 15 years. I use a 8W 1MHz ultrasound massage device, externally for ½ a minute. Totally effective in clearing cancer, heart disease, diabetes and mental health problems.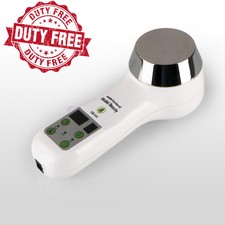 No drug company is legally allowed to make and sell biochemical treatments for these condcitions.