Have I just flipped over to an alternate reality, where it is perfectly fine for a d~r. To kill his patients, in the most terrible way known?
In 2002 3 professorts at the Moffitt published the use of High Intensity UltraSound to totally clear cancer at one appointemtn. Heaven on Earth.
Every doctor had promissed in the Hippocratic oatyh, to know about, validate abd use best medicine. A one appointment total cure to cancer is best medicine.
½ a minute of 8 W 1 MHz ultrasound does the job. Applied externally to the cancer, or fo 1 minute to the lungs.
Total cancer cure – ask any doctor – they all know about it – or ceased to be registered R.s in 2002. Every day since then being medical malpratice – criminal killing of their own patients.
They say 'HIUS make sno money – so we prefer to use the (deffective) methods from the 20th century that make us so rich'. And the patient so dea in usually only 2 years – the worst death known to man.
So all 200 types of cancer respond to a medically licemsed beauy device! And cancer Research goes on researching deffective medicine! Barred by the Hippocratic oath.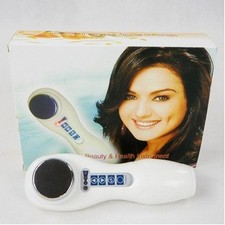 No registered Dr can teach, research or utilise deffective medicine. So cancer research must retur nthe last 14 years donations, and disband.