This came out of my life PhD work at Sheffield University 2000: I thought I was doing a PhD, right until the instant I found out had to nuclear fusion. And there PH D got ended.

Another PhD student taught me that ultrasound caused the rapid boiling of liquid water. As it set off molecular nuclear fusion.
1 H2O+P+US->He2++O++3e-+E2+X-ray
Cancer and viral cells must divide in a single cell fashion. As they are locked out off intact stem cells. To do this, the cell must be inflated. To allow bacterial cells to divide and grow they it must also be inflated.
2001 and suggested High Power UltraSound might be a useful cancer treatment. 2002 3 medical professors at the Moffitt cancer centre published a 100 patient double-blind trial, on High-Intensity UltraSound as a one session total cure to all cancers.
http://jonsthings.blogspot.com/2013/11/where-is-my-ph-d.html no PhD!
I have found 1 minute of external 8 W 1 MHz ultrasound, from a massage device at full power, will clear all cancers.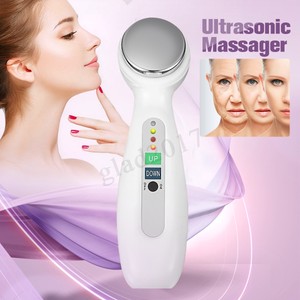 £16.89
Buy it now

Free P&P
View details
Frequency: 1mhz. 1 x Ultrasonic Body Massager. Two output options availlable (continuous waves and pulse waves). 1 x AC Adaptor. Skin cells, reduce wrinkles, tender skin, bright color. Removing wrinkl...
So all cancer drugs became defective and criminal medicine 2002 - 16 years ago. All prescription or application of cancer drugs criminal medicine. Striking off the involved doctors, nurses and pharmacists.
2012 I heard from a guy who was HIV+ in New York. He bought his own HIUS device, and when it arrived in five days, he applied it for half a minute to each side of his chest: as I advised him over the Internet.
Two weeks later, he went to his GP. And was advised him, he was now HIV- - cured of AIDs. As a result, LA, New York and the whole of North America are now AIDs free.
Ultrasound—Cancer Cure: Cheap Home Cure to All Cancers
Price:
£13.32

(excl. VAT)
Prints in 3-5 business days
Ultrasound—Cancer Cure explores a perspective and revolutionary new treatment for cancer: high-intensity ultrasound, a noninvasive but promising new treatment that is being studied as a way to treat all cancers and could even cure in just one application. Author Dr. Jon Thomason shares research from the Moffitt Cancer Center, which pioneered research into this application of ultrasound, and he explains both how ultrasound works and how, more importantly, it can be used to as a treatment for cancer. Chemotherapy and surgery are not the only options for patients suffering from cancer. Ultrasound is a promising new alternative that could offer a noninvasive treatment without the debilitating side-effects of radiation and surgery.
Suddenly drug companies have persuaded the U.S. taxpayer, to fund defective biochemical treatments for AIDs in Africa. Totally illegal. Only the best medicine can be used all over the world. Defective cancer and HIV medication cannot even be given away.
AIDs centres in South Africa are Somalia, can now buy and use their own HIUS device. Totally clearing AIds globally. No HIV medication even legal.
Anywhere around the world. Tell the world! AIDs was cured in 2002/2012. No drug prescription for HIV is legal. The prescribing doctors all struck off. To face a criminal trial. For medical malpractice.