Both viruses and bacterial infections have to have an overinflated cell structure. To cause the infected body cell to divide, or the B cells of the immune system to copy of the bacterial genome.
Regular body cells bud off the intact stem cells. So never have an inflated cell structure. Viral and bacterial infection leave behind viral and bacterial rumps, which cause all the diseases of age.
The inflated cell is in the lungs - so the infection can spread through the air. Infections which spread through exchange of body fluids, or direct contact also tend to spread through the air.
Three medical professors at the Moffitt cancer centre, found high-intensity ultrasound caused both viral and cancer cells, to be cleared at one HIUS application.
The infective cells do molecular nuclear fusion. The cell contents boil, this cell pops, and the immune system clears that distinct cell type from the body and brain.
1
H2O+P+US->He+O+E2+X-ray
If we clear the infection we stop the formation of rumps. So no cancers, heart disease, diabetes, mental health problems, asthma, arthritis or the other diseases of age form.
The health centre has an 8 W 3 MHz ultrasound device, since HIUS was published as a cure to all 200 cancers in 2002. Every Dr. on earth had to buy a HIUS device, validated and use the new science.
Cancer drugs instantly became defective medicine 16 years ago. Any prescribing Dr., struck off for life. Continued medical practice totally criminal.
Local application of HIUS for 1 minute over a hard body cancer totally clears is at one appointment. HIUS for ½ minute to each side of the lungs, clears leukaemia and HIV.
All AIDs medication also became criminal medicine.
We can buy an 8 W 1 MHz ultrasound massage unit, and applied for ½ minute to each side the chest, throat and nose plus 20 seconds each side of the lower torso when we fill an infection coming on.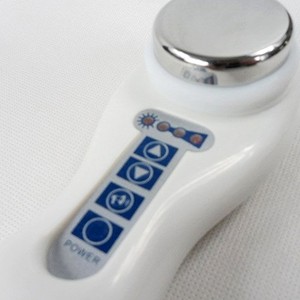 View details
In only 10-15 minutes daily, you`ll see and experience dynamic changes in your face: your skin will appear more youthful, smooth and healthy with this intense form of care. Ultrasound Beauty Massagers...
Use it at night, the next morning we get are totally well! No cancers, heart disease, diabetes or the rest.
This is why doctors are so concerned there should be a flu epidemic. As this would lead on to a sudden increase in the number of cancers are being developed.
Doctors also got excited about E-Bola. I sent the HIUS idea to the epicentre of the outbreak, and there disease suddenly vanished. As it was cured. Biochemical counter measures were defective and criminal medicine.
Without cancer, heart disease and diabetes Health Systems around the world make no money. They go bankrupt. Which is what we are saying. People get to live. The Dr. goes bankrupt.
Ultrasound—Cancer Cure: Cheap Home Cure to All Cancers
Prints in 3-5 business days
Ultrasound—Cancer Cure explores a perspective and revolutionary new treatment for cancer: high-intensity ultrasound, a noninvasive but promising new treatment that is being studied as a way to treat all cancers and could even cure in just one application. Author Dr. Jon Thomason shares research from the Moffitt Cancer Center, which pioneered research into this application of ultrasound, and he explains both how ultrasound works and how, more importantly, it can be used to as a treatment for cancer. Chemotherapy and surgery are not the only options for patients suffering from cancer. Ultrasound is a promising new alternative that could offer a noninvasive treatment without the debilitating side-effects of radiation and surgery.
The Dr. has an infective HIUS unit in the nursing office. Patients never actually need to see the Dr. and get your prescription.