The world's biggest killer? Cured 6 years ago.
Using the same idea of as clears cancer. High-intensity ultrasound. It sets of molecular nuclear fusion in a viral or bacterial altered structure in the body.
1 H2O+P+US->He+O+E2+X-ray
cell boils and pops
Heart disease is caused by an inflated bacterial altered cell around the coronary arteries all the kidneys. HIUS causes the cells to experience cell content boiling in just 1 minute. This structure pops - clearing the disease.
I have found an 8 W 1 MHz ultrasound massage device is the cheapest medically licensed HIUS device out there. Your Dr Has a validated an 8 W 3 MHz device, clears cancers and heart disease. Without any biochemical prescription.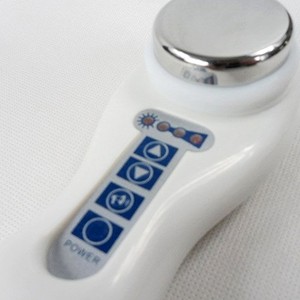 View details
In only 10-15 minutes daily, you`ll see and experience dynamic changes in your face: your skin will appear more youthful, smooth and healthy with this intense form of care. Ultrasound Beauty Massagers...
½ minute of HIUS to the top left to the chest and back to both kidneys totally clears heart disease. Which medics insist is the global biggest killer out there. How?
Medics published the use of HIUS to clear heart disease 2012. Validated by every registered Dr., Using a HIUS device they already owned.
No reason ever to prescribe Statins. They to add only four days to heart patients life. HIUS totally clears heart disease. Do it at home. The Dr. does not need to be involved.
They all prescribing expensive Biochemistry, that sees you dead, and them richer. After 6 years, still waiting on my first Dr response.