This is the result of a structure left behind by he infective illness. That raises the blood pressure but otherwise do no harm. A single application of high-intensity ultrasound to the coronary arteries clears the problem.
As I validated 2013. ½ minute of 8 W 1 MHz ultrasound to the pulmonary arteries, the top left of the chest clears the problem. One session. Total clearance. The drug companies hate it.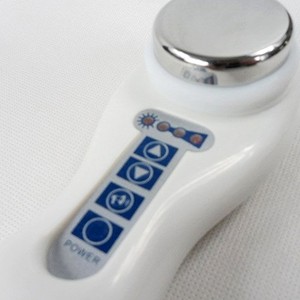 View details
In only 10-15 minutes daily, you`ll see and experience dynamic changes in your face: your skin will appear more youthful, smooth and healthy with this intense form of care. Ultrasound Beauty Massagers...
They want doctors to prescribe defective Statins. Which at just four days to the life of our heart disease patient. Doctors are not allowed to use defective medicine.
They bought and validated an 8 W 3 MHz ultrasound device cleared all cancers in 2002. But have resisted using it. As HIUS pays no drug commission.
Any Dr Prescribing Statins has invalidated the Hippocratic oath. They are no longer doctors. All medical practice criminal for life. Use the best medicine, or you are ejected from medicine.
Clearing raised blood pressure stops the development of coronary heart disease. And also stops strokes. Such simple and effective medicine. If your medic reaches for the prescription pad, changed to a real Dr.
Ultrasound—Cancer Cure: Cheap Home Cure to All Cancers
Prints in 3-5 business days
Ultrasound—Cancer Cure explores a perspective and revolutionary new treatment for cancer: high-intensity ultrasound, a noninvasive but promising new treatment that is being studied as a way to treat all cancers and could even cure in just one application. Author Dr. Jon Thomason shares research from the Moffitt Cancer Center, which pioneered research into this application of ultrasound, and he explains both how ultrasound works and how, more importantly, it can be used to as a treatment for cancer. Chemotherapy and surgery are not the only options for patients suffering from cancer. Ultrasound is a promising new alternative that could offer a noninvasive treatment without the debilitating side-effects of radiation and surgery.
What you have there is a medical murderer. The clearance of coronary heart disease, using a ½ minute of HIUS to the top left to the chest and kidneys was medically published 2012. In a 20 patient double-blind trial.
Instantly starting prescription became defective and criminal medicine. Yet today, heart disease is the world's biggest killer. Totally clears in 2012. It still exists only because there are defective medicine used by individuals who are no longer registered doctors.