My thanks go to the three medical professors at the Moffitt cancer centre in Florida, who published the use of high intensity ultrasound to clear cancer 2002. This paper had to be read and verified by every Dr. on earth.
Or the Dr. was struck off 2002, subsequent medical practice criminal. Prescriptions invalid and he illegal. They needed the work on prostate cancer. But it works for all 200 types of cancer out there.
Which share a non native inflated cell structure, in order to induce body cells to divide and grow. Regular body cells bud off intact stem cells.
Medics started using ultrasound in the 1950s, as it was found for a Watts 40 kHz ultrasound cause cancer cells to emit X-rays. As they did molecular nuclear fusion. This is my area of expertise.
1
H2O+P+US->He+O+E2+X-ray
1 fusion reaction, flash boils the cell
I commented 2001 that high power ultrasound might be a novel way to restrict cancer growth. The Moffitt Paper and demonstrated HIUS causes all cancer cells to experience cell content boiling, and pop.
The same idea applies to viral cells. As mentioned in the Moffitt Paper: which the Moffitt top down 2010 as it became apparent an ultrasound massage device, 8 W 1 MHz was the world least expensive medically licensed home HIUS unit.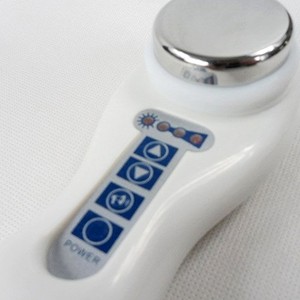 View details
In only 10-15 minutes daily, you`ll see and experience dynamic changes in your face: your skin will appear more youthful, smooth and healthy with this intense form of care. Ultrasound Beauty Massagers...
It was thus obvious that applying HIUS for ½ minute to each side the chest, would cause viral infections to pop. The steam it local immune system to make and action the active human antibody.
2010 and I returned to my medical interests: I have been away writing and singing. 8 W 1 MHz was a commercially available HIUS unit.
I started blogging about HIUS and HIV. It seemed such an obvious idea. I got in touch with a New York guy who was HIV+, he bought and used his own HIUS unit. After a month he went to the GP's and did an AIDs test. It takes that long for the liver to clear the antisense enzyme made by HIV.
HIUS test came back negative. I've published my work on the Internet. Again red and verified by every Dr. on earth. Who ignored the life saving science. And went on prescribing defective AIDs medication. This is criminal.
People in South Africa or Swaziland can borrow or buy a HIUS unit owned by every health centre in the world: bought to confirm the Moffitt Paper. Failure to buy a HIUS unit, struck the Dr. off.
½ minute to each side the chest will totally clear HIV. No need ever to see the Dr. or get a prescription. 24% are people in Swaziland are HIV+. They can all clear their infection in 1 minute.
No lifetimes'expensive HIV medication. The HIUS is so cheap to apply it costs fractions of a cent to totally clear HIV.The Swazi Lilangeni is the currency of Swaziland. 1 cent is 15 Lilangeni.
So a total one session cure. Taking a minute and costing less than the expense of electricity to light up the health centre. Basically free. And
So we save Swaziland. Your welcome. In South Africa, the AIDs cure cost 0.15 rand.