On 22 September hiv.gov is organizing a conference on HIV/AIDs. Why? ½ minute of 8 W 1 MHz ultrasound, like from a massage device, totally clears the condition. Suitable devices cost under 12 UK pounds.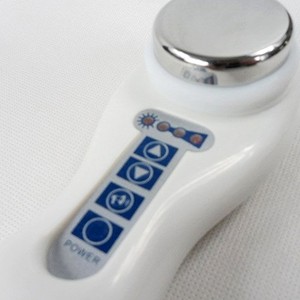 View details
In only 10-15 minutes daily, you`ll see and experience dynamic changes in your face: your skin will appear more youthful, smooth and healthy with this intense form of care. Ultrasound Beauty Massagers...
A total cure at one session, for under £12.00. No Dr. or hospital involved. Get the device from China. Cure yourself at home. The Dr. has an 8 W 3 MHz ultrasound device. Which will clear all AIDs as a single appointment.
Ultrasound—Cancer Cure: Cheap Home Cure to All Cancers
Prints in 3-5 business days
Ultrasound—Cancer Cure explores a perspective and revolutionary new treatment for cancer: high-intensity ultrasound, a noninvasive but promising new treatment that is being studied as a way to treat all cancers and could even cure in just one application. Author Dr. Jon Thomason shares research from the Moffitt Cancer Center, which pioneered research into this application of ultrasound, and he explains both how ultrasound works and how, more importantly, it can be used to as a treatment for cancer. Chemotherapy and surgery are not the only options for patients suffering from cancer. Ultrasound is a promising new alternative that could offer a noninvasive treatment without the debilitating side-effects of radiation and surgery.
No registered Dr. is allowed to research or prescribe biochemical treatments. Such developments, would not be used by the world. Totally useless medicine.
All cancers were cleared 2002 using 1 minute of high intensity ultrasound. 2013 I confirmed ½ minute of HIUS to each side the chest totally clears AIDs: and wrecking contact who was HIV+ bought and used his own HIUS device.
And in one week was HIV-. His AIDs was cured, five years ago. Published on the Internet. Read and confirmed by every registered Dr.. Who is then legally prohibited from the research or prescription of biochemical treatments for HIV.
So we can do no biochemical research. Non is needed. The disease was totally cleared five years ago. All researching doctors'expelled from medicine.
So what is Amsterdam for? No lectures or funding for biochemistry or even legal. The AIDs pandemic ended subtly five years ago.
AIDs ended silently five years ago air. Centres in Somalia and South Africa can buy a HIUS unit, and cleared all patients of HIV in 1 minute. No medicine or Dr. Involved.