How many have died from AIDS?
HIV/AIDS. Global situation and trends: : Since the beginning of the epidemic, more than 70 million people have been infected with the HIV virus and about 35 million people have died of HIV. Globally, 36.9 million [31.1–43.9 million] people were living with HIV at the end of 2017.
And don't doctors hate it! Their big cash cow since the 1980s has now succumbed tohigh-intensityy ultrasound. The one appointment cure to all 200 cancers out there.
Making or cancer drugs defective and criminal medicine. An 8 W 1 MHz ultrasound massage device is the cheapest medically licensed HIUS device. Which is why the Moffitt centre started going on about the less infective high intensity focused ultrasound, since 2010.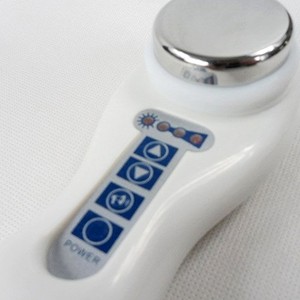 View details
In only 10-15 minutes daily, you`ll see and experience dynamic changes in your face: your skin will appear more youthful, smooth and healthy with this intense form of care. Ultrasound Beauty Massagers...
HIFU is inferior medicine to HIUS. And vastly more expensive. No Dr. Can use defective medicine. So they must employing the 8 W 3 MHz device they bought an verified 2002. All cancer drugs have been criminal prescriptions for last 16 years.
Any Dr. Utilising defective medicine struck off - in this case in 2002. To face criminal trial. All subsequent medical practice criminal.
In 2012 a New York contact validated my HIUS, at full strength, for ½ minute each side the chest totally cleared HIV/AIDs.
I've published my work on the Internet six years ago. So no AIDs medication has been illegal prescriptions, since 2012.
Ultrasound—Cancer Cure: Cheap Home Cure to All Cancers
Prints in 3-5 business days
Ultrasound—Cancer Cure explores a perspective and revolutionary new treatment for cancer: high-intensity ultrasound, a noninvasive but promising new treatment that is being studied as a way to treat all cancers and could even cure in just one application. Author Dr. Jon Thomason shares research from the Moffitt Cancer Center, which pioneered research into this application of ultrasound, and he explains both how ultrasound works and how, more importantly, it can be used to as a treatment for cancer. Chemotherapy and surgery are not the only options for patients suffering from cancer. Ultrasound is a promising new alternative that could offer a noninvasive treatment without the debilitating side-effects of radiation and surgery.
HIV patients get their infection cures. Using the health centre HIUS device. The Dr. is struck off. To face criminal trial. A 10,000,000 UK pounds fine and 25 years in high security jail with no parole, for each AIDs patient medicated to death.
All subsequent medical practice illegal. Prescriptions totally invalid. Patients get the return or medical fees, with punitive damages of up to $16,000,000.
A little ultrasound massage device, will totally clear people of HIV/AIDs. At home. No Dr., Hospital or drug company involved. All three, on air criminal and illegal organisations.
This work will start in at Sheffield University. Who were never gave me the PhD I deserved. I would have got so many more medical students, if I ever acknowledged AIDs has been cured by a PhD student there.