I am JonThm9@aol.com
But the drug companies have suppressed the news. So they can continue selling drugs. The Hippocratic oath dictates that every such drug company, permanently excluded from medicine.
Registered doctors have not been able to research or prescribed AIDs medication since the cure was published 2013.
That year a contact in New York, bought and used his own high intensity ultrasound device to clear his HIV. The cheapest HIUS device is an 8 W 1 MHz ultrasound massage device. Bought over the Internet.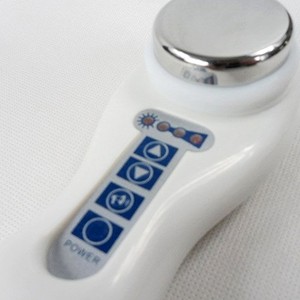 View details
In only 10-15 minutes daily, you`ll see and experience dynamic changes in your face: your skin will appear more youthful, smooth and healthy with this intense form of care. Ultrasound Beauty Massagers...
½ minute of full strength ultrasound to either side of the chest totally clears HIV. The virus causing AIDs.
Ultrasound - cancer cure
Prints in 3-5 business days
High-intensity ultrasound 150 W 40 kHz or 8W 1MHz applied externally, from a massage device, just once will cure all the diseases of age!
Since 2013 no registered Dr. has been able to research AIDs drugs. I have just said I will be at Amsterdam September 22. Not sure there is much point. There will be no doctors or drug company is there. HIV cures five years ago.
http://www.unaids.org/en/resources/fact-sheet
New HIV infections have been reduced by 47% since the peak in 1996.

In 2017, there were 1.8 million [1.4 million–2.4 million] new HIV infections, compared to 3.4 million [2.6 million–4.4 million] in 1996.

Since 2010, new HIV infections among adults have declined by an estimated 16%, from 1.9 million [1.5 million–2.5 million] to 1.6 million [1.3 million–2.1 million] in 2017.

Since 2010, new HIV infections among children have declined by 35%, from 270 000 [170 000–400 000] in 2010 to 180 000 [110 000–260 000] in 2017.