Every registered Dr. on earth has promised to read and validate and use new medical advances. Or the same day strike themselves off. Losing Health Insurance. All subsequent prescriptions invalid.
2002 3 medical professors at the Moffitt cancer centre, used High-Intensity Ultrasound to cure prostate cancer. Doctors validated HIUS June 2002, it cures all 200 cancers out there. But other doctors ignored this life-saving science.
The Hippocratic oath is clear. Cancer drug prescribing medics ceased to be registered doctors 2002. Like all the doctors in the NHS, they ceased to be registered doctors 16 years ago.
All medical practice since has been defective and criminal medicine. Well paid medical murder. All doctors bought an 8 W 3 MHz ultrasound device to validate the science.
Which has lain unused in the nursing office. World doctors have medicated 10,000 patients each to death. Each medical murder warrants a 25 year jail term. And a fine of 10,000,000 UK pounds - paid to the family.
Health Centres must return all medical charges to patients and families since the 'Dr.' ceased to be a registered medic.
2013 I validated ½ minute of 8 W 1 MHz (my version of HIUS. 100% effective) to each side of the chest. Totally clears HIV and leukaemia at one session.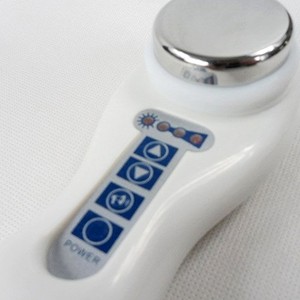 View details
In only 10-15 minutes daily, you`ll see and experience dynamic changes in your face: your skin will appear more youthful, smooth and healthy with this intense form of care. Ultrasound Beauty Massagers...
Swaziland and South Africa can clear individuals of AIDs in one session. At an AIDs centre. No drug use. No drug royalties. Which is why medics have not used this life-saving science.
Preferring instead to struck off. All medical practice criminal around the world. HIV is that simple to totally clear. I have been asked to attend the HIV conference in Amsterdam. Which will concern biochemical research work into HIV.
Since 2013 no registered medic has been allowed to research, prescribe or teach biochemical treatments for HIV. They must all use HIUS.
They have the device. Use of it costs 2¢ to clear an individual of AIDs. Depending on expensive biochemistry is criminal. Any 'Dr.' researching biochemistry and HIV, not a registered Dr. for five years.
All prescriptions invalid. Patients get the return of all medical fees. In the UK the NHS is 20,000 doctors short. And only functions by paying struck off doctors to work double shifts.
They are staggering about, misprescribing drugs and treatments. As if they haven't slept for three days. Which effectively they haven't. This is criminal medicine.
No Dr. can be legally allowed to work more a single shift rota. Double shifts are criminal medicine. But all around the world, doctors are being forced to strike themselves off the medical register.
As they find they have prescribed illegal drugs for 16 years. AIDs patients and their families get return of all medical fees. Plus 10,000,000 UK pounds, for every HIV patient medicated to death. From a disease so trivial to totally cure.