Not hard. We want a session of High Intensity UltraSound to the top left to the chest and the kidneys. Whenever the patient displays you've raised blood pressure. Medically published 2012. Confirmed by every registered Dr. Heart medication since, criminal medicine.
This will clear the inflated bacterial structure, left behind from an infection, causing raised blood pressure. In heart disease this bacterial rump, also blocks heart repair.
The rump has the inflated structure. So under HIUS, as ever, the rump structure does molecular nuclear fusion. The rump structure boils and pops.
1 H2O+P+US->He+O+E2+X-ray rumps show up in ultrasound, 5W 40kHz scans
This is the same idea as a clearance of viral rumps, causing cancer. That medics have spent 65 years saying could not be cleared. External application of HIUS clears all cancer clusters in 1 session.
Even precancerous clusters are cleared. I cleared the precancerous cluster on a lady medical students cervix. The doctors had her on a course of heart medication, for life. I cleared the structure in 1 minute. The doctors had to take her off medication. Or be struck off.
HIUS clears raised blood pressure. So coronary heart disease does not then form. 1/2 a minute to the top left of the chest and kidneys. Raised blood pressure causes strokes.
HIUS clears cancers, diabetes, heart disease, MS, Alzheimer's, Parkinson's, schizophrenia, asthma, arthritis - NEXT.
All doctors who have prescribed biochemical treatments for all the above conditions, has been using defective medicine since the use of HIUS to clear cancers 2002 was published by three medical professors.
They were struck off 2002. They must know repay all wages, and punitive damages up to 10,000,000 pounds for a patient medicated to death. And never do medical practice again.
This applies all over the world. Any medical student taught biochemistry since 2002, never a registered Dr.. All the academic medic biochemists, struck off for ever.
To face criminal trial. For medical malpractice. As to the prescribing doctors. All the drug companies also struck off. Like AstraZeneca!
Head injuries and strokes are repaired by several session of HIUS externally to the affected area = as I did for my step father. With an 8W 1MHz ultrasound massage device – no Dr needed. Or even useful.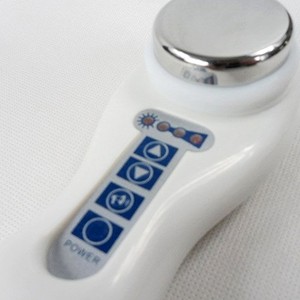 View details
In only 10-15 minutes daily, you`ll see and experience dynamic changes in your face: your skin will appear more youthful, smooth and healthy with this intense form of care. Ultrasound Beauty Massagers..