In 2012 my contacts who was HIV+ in New York, confirmed High Intensity UltraSound clears HIV instantly. I use an 8 W one MHZ from an ultrasound massage device.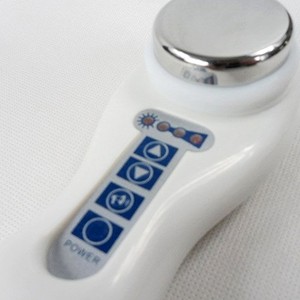 View details
In only 10-15 minutes daily, you`ll see and experience dynamic changes in your face: your skin will appear more youthful, smooth and healthy with this intense form of care. Ultrasound Beauty Massagers...
I've published my work on the Internet. To be read and confirmed by every practicing Dr - their Hippocratic oath demanded that they all verified the new medicine. Or ceased to be registered doctors.
So since 2002 all prescriptions for a HIV medication, has been criminal and defective medicine. Even in AIDs centres in Kenya. They need to buy a HIUS device, and can eradicate HIV today. They should have done so six years ago.
In the developed world prescription of aids medication has been criminal medicine for six years. Any prescribing Dr., ceased to be a registered Dr. and lost Health Insurance 2012.
All subsequent prescriptions illegal - no pharmacist should ever have fill the drug order, or nurse helped apply them.
Ultrasound—Cancer Cure: Home Cure to All Cancers & AIDs
Prints in 3-5 business days
Ultrasound—Cancer Cure explores a perspective and revolutionary new treatment for cancer: high-intensity ultrasound, a noninvasive but promising new treatment that is being studied as a way to treat all cancers and could even cure in just one application. Author Dr. Jon Thomason shares research from the Moffitt Cancer Center, which pioneered research into this application of ultrasound, and he explains both how ultrasound works
and how, more importantly, it can be used to as a treatment for cancer. Chemotherapy and surgery are not the only options for patients suffering from cancer. Ultrasound is a promising new alternative that could offer a noninvasive treatment without the debilitating side-effects of radiation and surgery.
By now there should be no AIDs in the world. Each AIDs death since 2012, warrants a legal fine of at least 10,000,000 UK pounds. And the Dr. gets struck off and spends 25 years in jail.
HIUS clears all viral and bacterial infections. Including drug resistant TB. It is responsible for the sudden disappearance of Ebola. It will cure the common cold.
That cost the UK economy one billion a day. And lead on to cancers, diabetes and other diseases of age.