So much fuss has been made about the decreasing cancer rate, the conquest of
common cold
has been largely unnoticed.
Clearing a cold day 0, stops the information of cancers, mental health problems and diabetes: all massive income sources to medicine. Both the cells cleared by local application of High Intensity UltraSound.
1 minute of 8 W 1 MHz ultrasound externally to a cancer, clears all 200 cancers out there. ½ minute to each side the chest clears HIV - AIDs has been cured without people or Dr.s really noticing.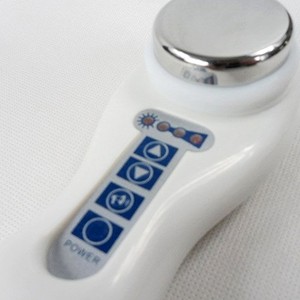 View details
In only 10-15 minutes daily, you`ll see and experience dynamic changes in your face: your skin will appear more youthful, smooth and healthy with this intense form of care. Ultrasound Beauty Massagers...
Medics talk about this fantastic new treatment for HIV, which allows
AIDs
patients to live for normal lives. Because the HIV is cleared! The patient no longer has AIDS. Nothing to do with medicine. They have used HIUS as home. 1 minute to clear the HIV. Doctors are then legally prohibited from medicating them.
Any medic who has continued to apply amino acid blockers after six months, is medicating the well. The HIV is gone. So the Dr. is no struck off. For life. To face criminal charges, and has to repay medical costs.
With all viruses HIUS for ½ minute to each side the chest clears the virus. With the common cold ½ minute also to the throat and nose first 20 seconds each side of the lower torso totally clears the virus.
There suddenly no diabetes all cancers are formed. The common cold costs the UK economy at least one billion pounds a day. The cost of cancers that develop from Bio medical treatments of the common cold, he is 16.8 UK billion pounds a year.
It transpires that Bio medical treatments are the most fatal invention of mankind. Since 2002 application of HIUS to the chest clears all infections. Saying these costs. 381 billion UK pounds a year.
That money no longer goes into the Health System. As the cold are cured, and the cancers and diabetes never form.
Using a HIUS to clear bacterial infections, stops the development of heart disease. Curing all viruses also starts mental health diseases - cleared by ½ minute of HIUS to each side ahead. Statins such defective, criminal medicine. 4 extra dats of life, at massive expense. ½ minute of HIUS to the top left of the chest and both kidneys, totally clears heart disease.
From an 8 W 1 MHz ultrasound massage device, at home. No Dr. or hospital involved. Quite what does the NHS do? Doctors prescribe the biochemical treatments, that were judged to be defective medicine 2002. The UK Crown Court putthis on legal record 2016. No medical prescriptions of cabcer, heart disease or diabetes drugs legal for 6 years.
No registered Dr. can prescribe them, without being struck off the same day. Now an individual has a HIUS unit at home, they never need see a Dr.. Who only wants to medicate them to death anywhere!
Doctors are meant to be individuals devoted to improving human health. Yet since the 1880s, Dr.s have only acted to keep people in the state of ill health. To maximize Dr income. And medicate all patients to death.
Ultrasound—Cancer Cure: Cheap Home Cure to All Cancers
Prints in 3-5 business days
Ultrasound—Cancer Cure explores a perspective and revolutionary new treatment for cancer: high-intensity ultrasound, a noninvasive but promising new treatment that is being studied as a way to treat all cancers and could even cure in just one application. Author Dr. Jon Thomason shares research from the Moffitt Cancer Center, which pioneered research into this application of ultrasound, and he explains both how ultrasound works and how, more importantly, it can be used to as a treatment for cancer. Chemotherapy and surgery are not the only options for patients suffering from cancer. Ultrasound is a promising new alternative that could offer a noninvasive treatment without the debilitating side-effects of radiation and surgery.
This is why 'being under the Dr.'Is synonymous with being 'medicated to death'. Prescription of biochemistry and has been totally criminal for 16 years.
Any Dr. In the UK or abroad, who has written out any drug prescription in last the 16 years, not a Dr. for life. Medical practice is criminal. Medical schools are not allowed to teach Bio chemistry - backdated to 2002.
Any medical student who is being taught biochemistry, never actually a registered Dr.. Medical practice always criminal.