Practically demonstrated 2013 at my church hell
health
group. 1 minute of high intensity ultrasound to each breast. ½ minute to the lower and upper surfaces of each breast.
Using an 8 W one MHZ ultrasound massage device.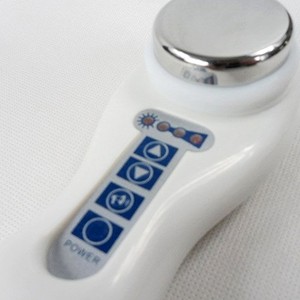 View details
In only 10-15 minutes daily, you`ll see and experience dynamic changes in your face: your skin will appear more youthful, smooth and healthy with this intense form of care. Ultrasound Beauty Massagers...
Medically licensed for safe home use. This will also work for small number of men getting
breast
cancer. No Dr. Involvement. No drugs or disfiguring surgery.
All breast cancer totally cleared in 2 minutes. No metastases - no cancer secondaries. Breast cancer is a very invasive cancer.
Ultrasound—Cancer Cure: Cheap Home Cure to All Cancers
Prints in 3-5 business days
Ultrasound—Cancer Cure explores a perspective and revolutionary new treatment for cancer: high-intensity ultrasound, a noninvasive but promising new treatment that is being studied as a way to treat all cancers and could even cure in just one application. Author Dr. Jon Thomason shares research from the Moffitt Cancer Center, which pioneered research into this application of ultrasound, and he explains both how ultrasound works and how, more importantly, it can be used to as a treatment for cancer. Chemotherapy and surgery are not the only options for patients suffering from cancer. Ultrasound is a promising new alternative that could offer a noninvasive treatment without the debilitating side-effects of radiation and surgery.
HIUS to the long bones in the legs, to totally clears blood cancers. As the blood stem cells are located in the long bones. 1 minute to each leg. Lung cancer, which used to be 80% of cancers, totally gone!