So criminal!
Every Dr. on earth has pledged to use best medicine. In 2002 the Moffitt cancer centre used High Intensity UltraSound to clear cancer. One session. No biochemistry, or expensive decline to a biochemical death in two years.
I found 8W 1MHz ultrasound for 1 minute is effective HIUS. Like from a medically licensed ultrasound massage unit – designed for home use.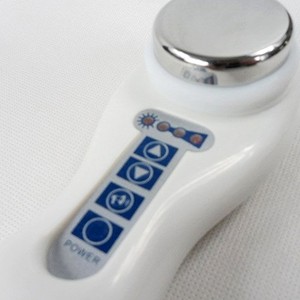 View details
In only 10-15 minutes daily, you`ll see and experience dynamic changes in your face: your skin will appear more youthful, smooth and healthy with this intense form of care. Ultrasound Beauty Massagers...
The beauty people firm that HIUS cleared all cancer pain: by actually clearing the cancer. The Dr. bought an 8 W three MHZ ultrasound device, to verify the Moffitt Paper.
So rather than prescribe morphine painkillers, they can apply the device for 1 minute over the cancer, clear all cancer pain. And stop the decline to death.
The way the ultrasound works, is it causes molecular nuclear fusion in pressurise structures like cancer. Causing the cancer cells to experience cell content boiling, and pop.
Well done doctors! You found the way the to do nuclear fusion on earth.
1
H
2
O+P+US->He+O+E
2
+X-ray
source of the X-rays in ultrasound scans.
All the medics who don't use HIUS, were struck off 2002. Subsequent medical practice criminal. So your GP either uses HIUS, or he isn't a Dr..
In the latter case, A find of $16,000,000 and 25 years in high security prison for every patient medicated to death. From any medical prescription. Money to the family. Open and Shut law.
Drug companies have been legally prohibited from making defective cancer drugs for 16 years. No biochemical treatments or chemotherapy. Specialist cancer hospitals like the Christie in Manchester, are legally constrained from prescribing all cancer drugs.
Or the prescribing doctors are struck off for life. To face criminal charges. And the hospital shut down. It is their own Hippocratic pledge. This also applies to the Nuffield hospitals, and the Moffitt cancer centre.
Ultrasound - cancer cure
Prints in 3-5 business days
Highly intensity ultrasound 150 W 40 kHz or 8W 1MHz applied externally, from a massage device, just once will cure all the diseases of age!
The Nuffield has totally violated their Hippocratic pledge for 16 years!