You apply a High Intensity UltraSound unit, ½ a minute each side of the chest, throat and nose – plus 20 seconds each side of the lower torso. All flu gone almost instantly. No trip to the GPs, no defective prescription.
You can use a 150W 40kHz, or the more recent 8W 1MHz ultrasound massage device. They are sold to remove cellulite, scaring or lose weight.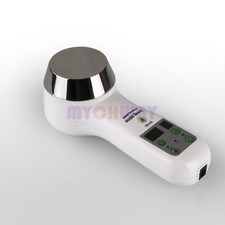 Your Dr has had an 8W 3MHz ultrasound device, since it was medically proved to remove all cancers 1 minute. For the last 16 years, all cancer drugs have been defective, criminal medicine.
Patients get back ALL medical charges – and the GP, or hospital Dr.s are struck off for life. Dr.s also pay $16 million for every patient who died in agony. Cancer was cured 2002.
As simply as all flu can be. Ne cancers, heart disease, diabetes or mental health problems form – see my other posts on clearing these diseases. Your GP has not been a registered Dr for 16 years.
Medical practice criminal.