How julible are you?
All my friends who got flu jabs, are suffering with lengthy low lever infections. Dr.s are honest about flu jab 'they are a weakened for of this season's flu – to prime your immune system agauinist this years flu'.
Trouble is, cancers, heart disease, diabetes and mental health problems always form after a lenthy, low level infection. So your 'flu' jab actually gives you cancer. This is so unethical, any GP who has ever given the flu jab, struck off. No health insurance, 25 years in jail, and a $16 million fine for every biochemically induced deaths.
Medics are predicting an epidemic of the flu – as they have for 4 years. So people need to go and get the cancer injection. How stupid are you? Just 1 jab, and your GP is excluded from medicine for ever.
Cancer Is Cured
eBook (ePub):
£2.00
(excl. VAT)
We live in remarkable times. Xi years ago American medics cure to cancer. Using no drugs or surgery. Just a single application of high intensity ultrasound. This book explains how it works! It... More >
If you get the flu, go along to the health center, and demand the practice nurse applies High Intensity UltraSound for ½ a minute to each sdie of the chest, throat and nose.
8W 3MHz ultrasound was found to bbe effective High Intensity UltraSound in 2002 – totally clearing all cancers and viruses at 1 appointment: biochemical prescriptions then illegal – for the last 15 years.
Your GP has helped kill 500 million people around the globe. So buy your own 8W 1MHz ultrasound massage device – 100% effective HIUS. Clearing all cancers and viruses- included HIV and Zita. So for around $50/£30 you and your family can clear all infections.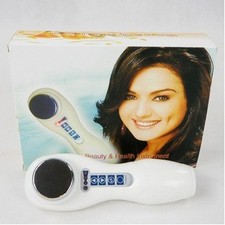 It will clear antibiotic resistant infections. At a single session. Ill after 4 hours, batter after 8 – go to bed and sleep. Get up better.
And get no cancers, heart disease or diabetes: no need to se the murderous GP, or any hospital. The BEST MEDICINE.