I cured MS, Alzheimer's, Parkinson's 2013. I have cured Schizophrenia 2010 – using ½ a minutes High Intensity UltraSound to each side of the head. It caused the inflated viral structure causing dementia to do Molecular Nuclear Fusion, and poop – as the cell contents boiled.
1 H2O+P+US->He+O+E2+X-ray
This tells us dementia will show up on ultrasound scans of the head. In autopsies, these cells are inflated, white viral altered cells – just like cancers.
Auto-delivered wirelessly
Read and confirmed by all medical schools 2002: so from that date, research, teaching or instruction in biochemistry ILLEGAL. 60% of medical degrees.
So all students taught biochemistry for the last 15 years, excluded from medicine – and gets back their tuition fees, and punitive damages – for exclusion for life from their chosen profession.
Universities are only economic due to medicine. But Medical schools are only solvent. Due to the money they get from drug companies.
Money which should have ceased 2002: all academic medics who have continued work on biochemistry, excluded from medicine 15 years ago. And getting no pension: the legal sanction is up to the lawyers.
10 years in high security prison for every biochemical research project seems very lenient. Totally 20 millennia in jail.
So all graduating Dr.s for the last 15 years excluded from medicine; along with all Dr.s who have prescribed biochemistry. Basically every Dr on Earth.
I use an 8W 1MHz ultrasound massage device as my 100% effective, home cure for cancers and dementia.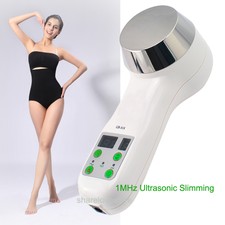 1 minute clears all cancers – no medical involvement – for 15 years. 10 million for every biochemical assisted cancer death since 2002. Also all dementia deaths.
As it was totally cured 4 years ago. No registered Dr has been allowed to research biochemistry and dementia for 4 years.
Or struck off, voided health insurance, medical practice criminal. All Dr.s are well advised to shred and delete all biochemical work today.
Inducing Hippocratic swearing medics to research biochemistry sine 2002 criminal. Every such drug firm, excluded for ever from medicine.
All GPs have an 8W 3MHz ultrasound device – clears all dementia, cancers, HIV, Zita and flu.