Cancer was cured 2002 – but UK doctors bought an 8W 3MHz device to confirm that High Intensity UltraSound cleared all 200 cancers out there. But them kept prescribing biochemical treatments, radio and chemo therapy and cancer surgery.
All no defective, criminal medicine. High Intensity UltraSound sets off MHF in the pressurised cancer cells: cancer HAS to be pressurised, to induce body cells to device and grow in a viral way.
1 H2O+P+US->He+O+E2+x-ray
Source of the X-rays from 5W 40kHz ultrasound scans. So Dr.s have been using Nuclear Fusion on Earth, since the 1950s
2002 the Moffitt found e.g. 8W 1MHz ultrasound caused cancer cells to pop! Clearing the disease from the body.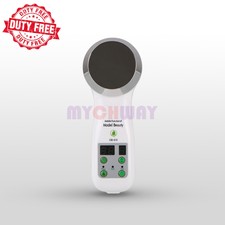 Do it at home – c;ear your cancer in 1 minute. That is what Dr.s are afraid of! People clear all their own cancers, no Dr or hospital involved. No expensive, criminal cancer drugs.
So each cancer death for the last 15 years totally avoidable! 1 High Intensity UltraSound session, using the ultrasound device Dr.s already own, no cancer. No 2 years agonising biochemical death.
Over the last 15 years, Dr.s and nurses have over seen the needless deaths of 500 million people. Hitler only killed 60 million.#
So every cancer Dr struck off 15 years ago. All assisting nurses also struck off. Patients get all medical fees back -for 15 years. Dr.s get 25 years in high security prion for every patient they murdered. 10,000 each. 4 millennia in jail.
Charles Manson was a saint, compared to you GP: copy this message to your GP – get all your prescription money and punitive damages (Up to $16 for each patient killed) flowing back to you. No legal argument.
And every Dr and nurse is instantly excluded from health system for ever. And every Dr and nurse sentenced to multi-life jail terms. The NHS in the UK has no legal staff.