2002 American medics cured ALL cancers using High Intensity UltraSound. It causes Molecular Nuclear Fusion in pressurised cells like cancer – causing cancer cells to pop. Clearing the disease from the body and brain.
½ as minute of High Intensity UltraSound to each side if the head clears brain cancers. Medics were appalled – and stuck with cancer drugs, that killed cancer patients in 2 years.
.e.g. 8W 1MHz ultrasound cured they cancers totally – in 1 minute. Why does Labour support defective, criminal cancer drugs? Because it gives loads of jobs to nurses.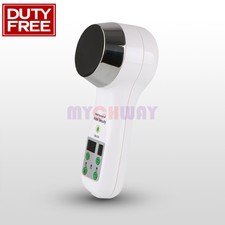 Trouble is, all Dr.s have validated High Intensity UltraSound 2002. The 3 medics at Langworthy Corner Stone have the 8W 3MHz device – also High Intensity UltraSound. And if they do not use it, they are meant to strike themselves off.
Drug companies have bribed national medical regulators to allow the continued use of criminal cancer drugs.
So the AMA/GMC etc., and the drug companies expelled from medicine 15 years ago. The General Medical Council pleaded 'we only ensure best drugs are used'. No: you are meant to ensure ONLY best medicine is used.
Nothing especially EVIL about Langworthy- the NHS has seem 8 million UK residents die in avoidable agony. 1/8th of the UK population.