Auto-delivered wirelessly
Don't stop your drugs – they are defective, criminal medicine for the last 15 years – so your Dr returns all cancer medical costs.
In 2002, the Moffitt Cancer Centre in Florida applied High Intensity UltraSound to prostate cancer – and gto a 1 appointment cure. All Dr.s bought an 8W 3MHz ultrasound device, and found 1 minute to a cancerous organ would clear al l200 cancers out there.
For HIV, Zita and leukaemia, use for 1/23 a minute to each side of the chest. This will also clear ALL infections. ½ a minute to the throat, nose and both sides of the head speeds up the cure.
½ a minute to each side of the head clears MS, Alzheimer's, Parkinso['s and Schizophrenia. Your GP then has to fully discharge you from medical care – you are better.
So the cheapest source is an 8W 1MHz ultrasound massage device.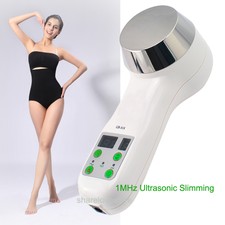 The 3MHz may be quicker – but best to be sure the cancer is gone. Then the Dr takes you off all drugs – and as they proved High Intensity UltraSound 2002, return the last 15 years of cancer medicine costs.
Either buy a device – or borrow it from a lady friend. Or your GP has to allow the practice nurse ti High Intensity UltraSound you cancer away.
So drug companies and Dr.s return 80% of their annual income – for 15 years.