I lost 2 relatives to diabetes 2 – and I was working in ultrasound! The medical work had not been done.
1 mniute of 8W 1MHz ultrasound, from a massage device to the bottom right of the chest totally clears diabetes 1. Type 2 only take ½ a minute. It caused the pressurised viral structure left behind by a viral infection which disrupts the insulin system.
Type 1 make the antisense to insulin – to sto pit working. Type 2 down grades insulin excretion.
So I published all this 2013, and all Dr.s used their 8W 3MHz ultrasound to verify the medicine. So for the last 4 years, prescribing insulin medication was defective, criminal medicine.
So you get medical costs back, and your GP gets struck off for ever. And you cure your diabetes for under $50.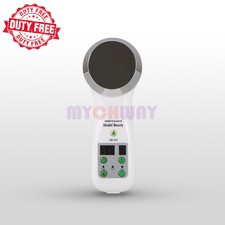 £29.99

Free Postage