The Christie and Nuffield charge extra to give biochemical treatments, radio and chemo therapy and surgery – all defective, criminal medicine for 15 years.
2002 the Moffitt published the use of High Intensity UltraSound to totally clear cancer at 1 appointment. Dr.s recoiled in horror – that was their big cash cow cured.
I have found 1 minute of 8W 1MHz to the cancer primary clears all 200 cancers out there. I also High Intensity UltraSound known secondaries and the liver for 1 minute. Each arm pit and side of the head for ½ a minute. No cancer drugs ever needed. The Hippocratic oath make their prescription criminal – striking off the medic.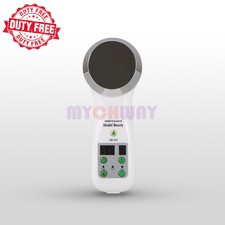 So you GP not a registered Dr for 15 years. No health insurance, prescriptions criminal and medical practice illegal.
So all the Dr.s, and 3 medical professors at the Christie not registered medics for 15 years. They must repay all wages – plus 10 million UK pounds for every patient murdered with biochemistry.
They get 25 years in high security prison for each of the 50,000 deaths they have caused.
All the assisting nurses also struck from their register 15 years ago: nurses are not allowed to assist with defective, fatal medicine.
So all of the Dr.s at EXIT are already struck off: their prescriptions not legal. So the Christie hospital and clinics, CHARGED to kill ½ their patients with defective, criminal medicine.