My grandfather died from this. Years ago. The colon, like the lungs, is very resistive to cel ldamage – so both areas see a lot of cancers: lung cancer is 80% of cancers out there.
We use High Intensity UltraSound – medically published as the total cureto prostate cancer 2002: not used by Dr.s, as they make no money from saving the patient's life. They have to use best medicine, or are struck off – 15 years ago.
A 10 million fine and 25 years in jail for every cancer patient killed with biochemistry. 1st degree medical murder.
I use an 8W 1MHz as my medically licensed, 100% effective High Intensity UltraSound source – a beauty product. Safe for home, unsupervised use.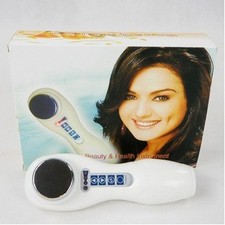 For lung cancer we want 1 minute to each side of the chest: stop when you feel warming. But it is totally non harmful. I did this one in my Tuesday coffee morning – so easy, simple and cheap.
The colon is a big organ, I would use 3 sessions of 1 minute. You may get diahreah – but colon cancer causes this anyway. And at your next hospital or GP appointment the Dr is ethically compelled to discahrge you – with no discharge medication.
He must also ask why you are better, so he must then use High Intensity UltraSound on his other patients.