We can use High Intensity UltraSound – e.g. 8W 1MHz ultrasound, applied for ½ a minute, to each side of the chest. This also cures HIV and leukaemia.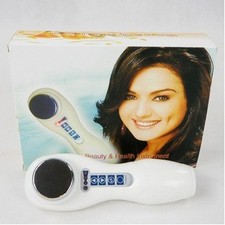 The inflated vial cells pop – stimulating secretion of the active antibody – as the virus cells does Molecular Nuclear Fusion.
1 H2O+P+US->He+O+E2+X-ray
The immune system secretes and actions the active human antibody to Ebola. Not usually produced. We could make pills of this enzyme – which would cure other people of the same disease. But High Intensity UltraSound is cheaper, and 100% effective against ALL infective disease.
It does not require any Dr or hospital involvement. Such a High Intensity UltraSound device will cure all infectious disease – stopping cancers, heart disease, diabetes and metal health problems from forming.
So every family wants a suitable specked ultrasound massage device – and never have to see a GP. High Intensity UltraSound cures all developed cancers – in 1 minute. Making health services the world over uneconomic. Saving the lives of all people with developed cancers.
Dr.s must use High Intensity UltraSound – best medicine for diseases and cancers, health disease and diabetes: see my other posts. Or they are struck off (15 years ago) and lose health insurance. Making medical practice criminal.
So you GP ceased to be a registered Dr 15 years ago. Patients get all medical fees back for the last 15 years – as their GP ceased to be a registered Dr 2002. They get a multi-life jail term for killing patietns with defective biochemistry.