No chemotherapy – that has been defective, criminal medicine for 15 years: all prescribing Dr.s struck off – prescriptions now invalid. 10 million for every patient killed.
Up to 1 minute for any cancerous organ. 30 seconds for the other non-cancerous organ. 1 minute for the liver.
½ a minute each arm-pit and side of the head. 1 minute for all known secondaries and local lymph nodes.
This does not work instantly for pets – we may need to reapply the e.g. 8W 1MHz ultrasound.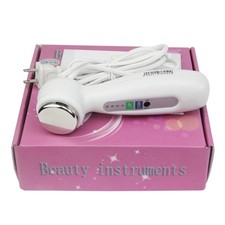 All GPs have an 8W 3MHz device, they have validated clears all cancers. High Intensity UltraSound to the bottom right of the chest clears diabetes.
1 minute for type 1, ½ a minute type 2. Type 1 may take 3 days to remit – I have not been able to check.
½ a minute to each side of the head clears dementia – MS, Alzheimer's, Parkinson's, Schizophrenia...