I have seen family members die under the Dr, from humanity's 8th biggest killers. I totally cured in 2013 – and every Dr has the device to cure the condition. No continuing medication – Metformin is defective, criminal medicine.
Insulin infections lead to limb and sight loss – and early death. One application of High Intensity UltraSound to the lower right of the chest totally clears the condition. I use 8W 1MHz ultrasound – 8W 3MHz from the Dr's device works.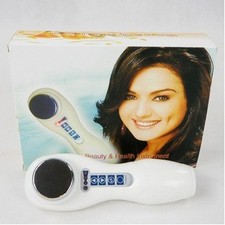 It causes the inflated viral structure to experience Molecular Nuclear Fusion. The diabetes cells pop. Causing an immune action to clear other diabetes cells.
I have found ½ a minute totally clears type 2. Type 1 only clears in 3 days – though 1 minute of High Intensity UltraSound appears to totally clear type 1.
No continuing medication. No compromised life or early death. From a medically licensed beauty device.
All Dr.s have promised to use best medicine. So must use High Intensity UltraSound – and return the last 4 years of diabetes medical fees. To prescribe biochemistry for diabetes is to be struck off – 2013.
Ultrasound cures cancer...
Paperback:
£6.51
(excl. VAT)
Prints in 3-5 business days
High intensity ultrasound will clear all the diseases of age! Saving 22,000,000 lives a year on earth