My cleaner is one lucky guy: his daughter was getting urinary track infections, so I sold hime a High Intensity UltraSound device.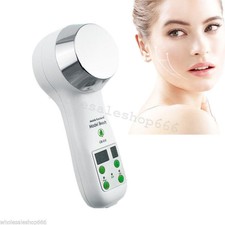 $31.87

or Best Offer
She used it – no more infections. A little baby boy 6 months ago.
His mother got dementia: this is really as TRIVIAL problem – just incurable with prescriptions.
8W 1MHz ultrasound clears MS, Alzheimer's, Parkinson's for just ½ a minute each side of the head clears all mental health problems. Included Schizophrenia etc..
His mother got a mouth infection – and her carrer didn't bother to mention, she had not eaten for 3 days: this is NOT my idea of old person care.
So he is away, applying ½ a minute to each side of her head. This will clear both viral and bacterial infections – which must have an inflated structure to grow, and cause disease.
And he has the device at home – he prized it away from his daughter, 2 years after her last infection.
High Intensity UltraSound fro ½ a mintue each side of the chest, throat and nose clears all infections Stopping cancers, heart disease and diabetes. $30 for a life times health.
Applied externally to the mouth, it clears tooth ache, and will even regrow teeth.