In 2002 Dr.s cured cancer, using 1 application of High Intensity UltraSound. Every GP bought a 8W 3MHz ultrasound device to confirm the new medicine.
And carried right on prescribing defective, criminal biochemistry. Each one ceased to be a Dr, lost health insurance and medical practice became criminal.
I had a contact with HIV in 2012 – in New York: isn't they internet age device. I am in the UK.
He applied ½ a minute of 8W 1MHz ultrasound to each side of his chest for ½ a minute – and got better. I published the work, and every GP used his 8W 3MHz ultrasound device to verify the science.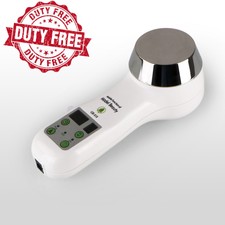 Biochemical treatments were then criminal – so you can get cured, and return of all medical fees, with damages.
So today drug companies have launched a 10 million UK pound compaine to promote defective biochemical treatments to HIV why?
No Dr can use defective medicine. High Intensity UltraSound cures HIV, so biochemical treatments are criminal medicine. No GP can use.
No drug company is allowed to make and sell defective medicine. Or they are expelled from medicine for ever.
Every cancer drug firm expelled from health 15 years ago.