1 trick of viruses, is to turn off biological activity of a cell- so no insulin secretion from the pancreas. I experimented using an 8W 1MHz ultrasound massage devi8ce, to clear diabetes 2013. Apply the High Intensity UltraSound for ½ a minute to the bottom right of the chest.
I published my results freely on the Internet, and ever registered Dr had to read and validate my papers. H already has an 8W 3MHz ultrasound device – used to verify the 2002 Moffitt paper. That High Intensity UltraSound cleared all 200 cancers out there: for soft body cancers like leukaemia apply the High Intensity UltraSound for ½ a minute each side of the chest. Biochemical treatments became defective, criminal medicine 2002.
Any Dr writing out a prescription – instantly struck off – by his professional pledge. Health insurance invalidated, medical practice criminal: 10 million as a fine, and 25 years in jail for every pa tient who died under biochemical treatments.
No room for argument: prescribing Dr.s struck off 15 years ago. Get your caner cured, medical fees back and punitive damages – from the health centre, as the Dr wiped out by 1 murder. And yes, that is what we are talking about – medical murder. By the most trusted health professional.
High Intensity UltraSound for ½ a minute to the top left of the chest and kidneys clears ALL hearty disease. Just to the top left of the chest, misses 2ndary coronary heart disease.
High Intensity UltraSound to the bottom left of the chest clears diabetes – published on the internet 4 years ago. Type 1 takes 3 days to remit. Get back all medical and surgical fees, with punitive damages.
Diabetes along will bankrupt medicine. Metformin criminal medicine. No Dr can prescribe.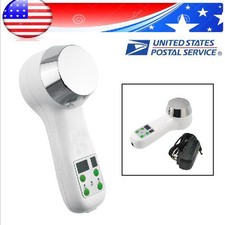 On a less fatal note, hair loss is caused by an inflated viral structure left behind by illness – which is why it spreads out from the crown of the head.
So buy an 8W 1MHz ultrasound massage device: medically licensed for unsupervised home use. Run over you bald patch for up to 1 minute, every night.
In 2 weeks you will be staggered by the hair growth, and in a month, no bald patch. Women can use the device to clear alopecia.
No Dr or surgeon invoked. Use the device for ½ a minute each side of the chest, throat and nose (And head if needed) and we stop the infection. No cancers, heart disease or diabetes form.