My friend's husband had kidney cancer. So I gave him ½ a minute of High Intensity UltraSound to each kidney. And he perked up. The hospital gave him aggressive chemo therapy, and 2 days later he was dead.
Which means he got an automatic autopsy. Which will have demonstrated that his cancer was gone – and medicating him was illegal – the Hippocratic oath prohibits medicating the well.
His body was cremated, and the ashes scattered. But the medical records are retained fro 25 years. Already the medical authorities will be investigating his case, and all the medial professors involved in his case suspended.
His final treatment was at the Christie. End of life patients are given high doses of pain killer – to give them euthanasia – still illegal under UK law: standard procedure under the HNS.
The Dr.s were so desperate to hide the fact cancer was cured 15 years ago using High Intensity UltraSound, they were prepared to poison a cancer patient – to hide the cure.
A suitable HIUS device, is a medically licensed 8W 1MHz ultrasound massage device. Don't tell the medics – or they will kill you.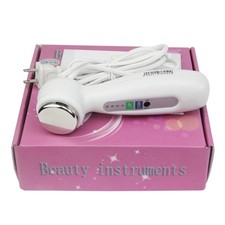 Already 80% of cancers are being cured. Every Dr has an 8W 3MHz ultrasound device – which is High Intensity UltraSound.
½ a minute of HIUS to each side of the head totally clears MS. Dr.s are then legally required to take you off medication: that is not going to happen.
High Intensity UltraSound is safe for home use, and very cheap. Dr.s will fight to your dying breath to stop you using it. After 15 years – they are still killing with biochemistry.
So the General Medical Council is required to investigate all suspicious cancer deaths. Clive's has gone totally unnoticed.
Clive's family tradition is for burial. The medics got him cremated. His post death ultrasound will show a total absence of cancer. As will his autopsy.
All I know is, I gave his High Intensity UltraSound, and he felt better. The Christie put him on aggressive chemotherapy, and 2 days later he was dead – and I was kept away from him.
Patients get 154 years prescription costs returned – for cancer. 5 for heart disease, 4 for MS and diabetes. Families get 10 million UK pounds for every death.