In 2002 every Dr on Earth confirmed High Intensity UltraSound cured all cancers. Biochemical treatments, radio and chemo therapy plus surgery all defective, CRIMINAL medicine.
The first time a Dr prescribes knowingly defective medicine, he has promised to strike himself off. So law firms can have a field day: Open and Shut cases, to strike off every Dr on Earth.
Practice nurse can use the 8W 3MHz device to clear cancers, heart disease and diabetes – see my other posts for details.
Each patient death warrants a fine of 10 million UK pounds, and each member of the medical team gets 25 years in jail. 500 trillion as the fine – 3 times the worth of the planet.
And every nurse who has assisted, also has to delete themselves from medicine. Globally.
To cure your own cancer etc., you want an 8W 1MHz ultrasound massage device – medically licensed for unsupervised home use.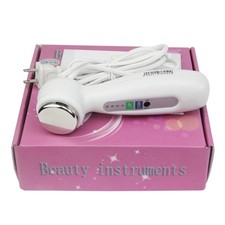 Under 1 minute will clear all cancers – stop when you feel warming. High Intensity UltraSound for ½ a minute to each side of the head clears Alzheimer's – using defective biochemistry 1st degree murder in hospital!
So the NHS has allowed Dr.s to kill 1 in 5 of the UK population: and no news item!