Cholesterol changes are a symptom that you have heart disease – but so are blood pressure increases.
Dr.s medically proved ½ a minute of High Intensity UltraSound to the top left of the chest, and kidneys totally cleared the inflated bacterial structure causing coronary heart disease – a fragment left behind by infections.
1 H2O+US->He+O+E2+X-ray
So 1 application of e.g. 8W 3MHz ultrasound clears heart disease. And this clears all cancers. So the Dr already has his own device, in the nursing office.
So for the last 5 years, Statin prescription have been defective, criminal medicine. Massive side effect, very pricey and add just 4 days to a patients life.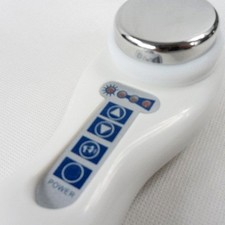 High Intensity UltraSound in 100% effective in totally clearing the heart disease.
Which means the GP must clear a patient's heart disease, then return the last 5 years of medical fees – and give themselves up for criminal trial: for medical malpractice – 25 years in jail for every patient death. And a fine of 10 million.
All Dr.s who have prescribed Statins in the last 5 years, removed permanently from medicine. Probably your GP. Send him this message.