During my PhD, I re-engaged with ultrasound as a way to do Molecular Nuclear Fusion: I was studying the climate. Carbon 0, massive free energy. A 50x1cm steam plasma produces a constant 1.2 MW from 2x10-17cc of regular water – at 4 atmospheres. Sheffield: no comment.
Ultrasound scans of cancer cause cancer cells to give off X-rays, as we do Molecular Nuclear Fusion
1 H2Op+US->He+O+E2+X-ray as cancers have to be pressurised to grow.
So I postulated the idea that high power ultrasound might restrict cancer growth – 2001. 2002 the Moffitt present High Intensity UltraSound as a 1 appointment cure to all cancer.
I use an 8W 1MHz ultrasonic massage device as my High Intensity UltraSound source.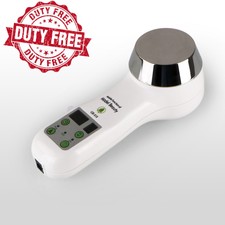 Cures all cancers < 1 minute. Sheffield: no comment.