All Dr.s on Earth confirmed that High Intensity UltraSound cleared ALL cancers 2002. So prescribing cancer drugs or surgery – CRIMINAL. ADN YET THEY DID – SO ALL CEASED TO BE MEDICALLY REGISTERED 15 YEARS AGO.
So their prescriptions were invalid – the pharmacist should never have filled them. The Dr gets a fine of 10 million, and 25 years in jail for each patient killed by their illegal prescriptions.
Theri medical practice criminal for 15 years: patients get ALL their medical fees back. Plus punitive damages – up to 10 million per death.
All the worse, as they had an 8W 3MHz ultrasound device in the nursing office – clears all cvancers in under 1 minute.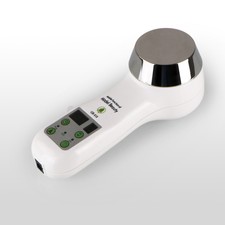 So they can't prescribe cancer drugs. And neither can anybody else. To clear your own cancer buy an 8W 1MHz ultrasound device – 100% effective in clearing cancers.