Mike came down with Alzheimer's 6 months ago – and I told his people 8W 1MHz ultrasound to either side of the head, from the device I had, would cure him.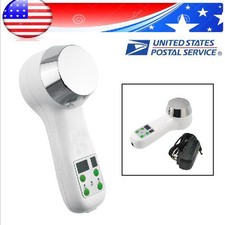 $39.80

or Best Offer
But his son in law was a nurse, so he was taken into hospital 3 weeks ago to die. I publisehd on the internet 2013 my cure of Alzheimer's using High Intensity UltraSound.
This week I put out that not to use High Intensity UltraSound, from the device nurses have (8W 3MHz) was 1st degree murder.
And suddenly he is fully discharged. Either cured, or medcicine has given up on him – but that was why he was in hospital TO DIE.